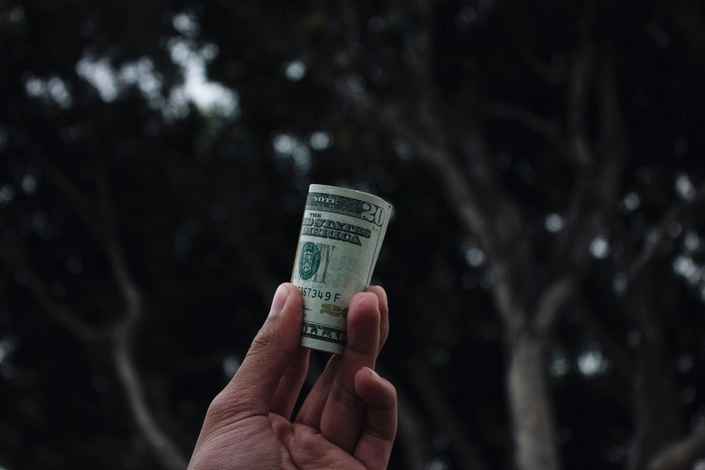 Financial Freedom 1
Become the CFO of your Life
Become the CFO of your life. There is only one person responsible for your financial health: you. Yet most people, no matter what their income is, have little to no financial education. This 60 day course will teach you, inspire you, and jumpstart you to take charge of your relationship with money.
If you get through the course, you'll
Understand the basics of money

Write your financial manifesto about how money fits into living according to your dreams and values and make a plan to execute it.

Learn the habits, attitudes, and behaviors of people who have reached financial independence.

Learn how to distinguish between the essentials and the excess in your life and learn how enough is better than too much.

On a concrete level, make a budget, be able to lower your expenses, eliminate debt, increase savings and live with more financial security.

increase the amount of free time by reducing expenses and the amount of time on the job
With videos, personalized exercises, and community discussion, Financial Freedom takes 10–20 hours to complete. Try it for 30 days, we have a risk-free 100% money back guarantee.
Includes:
30 lessons including case studies and Q&A, about 20 minutes each

Questions and prompts to guide and challenge your thinking about your current beliefs about money

24/7 discussion board for personal feedback

Peer network for discussion and team learning

On demand— at your own pace and schedule

60 day access— Access on mobile and desktop
"I used to avoid thinking about money because it stressed me out. This course really helped me to re examine and re create my relationship to money. I'm totally inspired now to think and learn about money, and am starting to save and invest in the future that means the most to me. Douglas was an excellent instructor. He is a living example of financial freedom, and was an skilled facilitator, guide, and advisor during the process. Take this course! It's the best investment (in your dreams) that you'll ever make." - Dan Daly
We'll talk about the seven levels of financial maturity, from financial dependence or living paycheck to paycheck, to saving minimally and lastly, having financial freedom. We'll explore the influence that hidden assumptions of consumption and debt have in our capitalist system. The ultimate goal of this course is to help you reclaim take of how you spend your time and your energy and the life you truly want, having the resources and time to care of the people you love, and making a larger creative contribution to the world. The alternative is living your life unconscious or avoidant about money, and hoping that you have enough to retire when you turn 65.
In 30 lessons, you'll learn:
The stories we tell: identifying and changing your unconscious money scripts

7 levels of financial maturity

The only two (or three) numbers you need to know to reach financial independence in 16 years

Voluntary simplicity: getting out of the endless cycle of consumption, worry, and debt and living according to your needs and values

Buying time, instead of material things or experiences

Making a financial manifesto and creating a life according to your values

Getting real with numbers: Creating 1 year, 5 year and lifetime budgets. What is your lifestyle costing you? Where's the money leaking?

Becoming the CFO of your life: making a yearly profit so you can invest in your future

The miracle of compound interest: great when you are saving for your future, awful if you're in a cycle of debt and consumption

Your mindset is your future: the attitudes and behaviors of the financially successful
Seem impossible? Financial independence can be reached within 20 years at pretty low incomes. Really. Read more about Douglas's personal story here.

Module 1: Understanding Money. Talking about money is a taboo and thus we aren't very aware of our relationship with it. We'll start with our internal assumptions about money, where they came from, and how they dramatically influence our lives. Then we'll talk about the personal savings rate and how it affects how many years you have to work.

Module 2: Reducing Consumption. The personal savings rate only has two components: spending + production. We'll talk about the profound personal and global implications of taking control of the first, consumption. How does consumption and debt increase stress in your life? How does it affect the world environmentally? We'll also look at your monthly consumption and see where are the easy places and necessary places to cut.
Module 3: Writing Your Manifesto and Making a Budget. We live in a financial system that requires people to be in debt. We'll talk about breaking consent to the high-consumption, debt-driven system. No matter where you are on the path, working towards financial independence means taking back control of your life. You'll draft your financial manifesto and learn about the behaviors and attitudes that ensure financial security. Then you'll make 1 year, 5 year, and long term budgets that matches match your values, aspirations, and priorities.

"The Financial Freedom course changed my perspective on money and removed a lot of mental and emotional barriers I was having to taking control of my financial life, as well as providing me with a lot of practical information. Highly recommend!" - Kronda Adair
You have to do the work.
Most financial literacy courses don't talk about your finances. Most books on personal finance don't examine the details of your economic circumstances and don't force you to do the work. Most webinars don't answer your follow-up questions. And there isn't a financial advisor in the world who can help you if you haven't gotten clear about money yourself.

Through more than 25 lessons created by Douglas, you'll learn the basics of successfully taking control of your financial future. More important, the lessons are paired with prompts and exercises designed to make you do the work —no matter where you are in your financial journey. All questions and answers are shared on the discussion boards—a confidential space available 24/7 to discuss and test out ideas with peers on the same path.
The cost of hiding from this
Most Americans will not have enough money when they retire. Most people know this but push it to the back of their minds. That's the cost of hiding and waiting. That, and spending their lives not living the life they want.

For many people, there's a lot of shame and secrecy about money. I'm not ready, I'm not sure, I'm ashamed of my circumstances and the mistakes I've made… The problem with of all these thoughts is that you can't help yourself until you can accept and move forward.
The best way to learn personal finance is by talking about it and doing it. It's possible that you haven't found the key to taking control of your personal finances because there hasn't been a learning space for you to share safely and think deeply.
Make change happen
This course is about participating with others in a process and a practice of change. You'll be encouraged to connect with other classmates, share your questions and ideas, and dig ever deeper. Expect questions to guide and structure your thinking, group connections, and recorded Q&A sessions. expect a drip-by-drip transformation.
The course is online and on demand, so you can engage with the FF1 on your own time, as you find the insights that resonate and work with groups to get the feedback you seek.
You're not alone
Douglas will moderate the discussion board and will help focus you on asking the deep questions that makes financial work. There's no 1:1 time with Douglas but there's the dynamic of interacting with others on the same journey, an ongoing discussion among people who are seeking to change their relationship with money and make live the life they want too. There will be bi-weekly Sunday morning office hours (Portland Standard Time) on Zoom as well.
Again, FF1 has a 30 day money back guarantee.
The best time to plan for your financial future was yesterday (the miracle of compound interest is something we'll discuss in class). The second best time is right now.

Who is it for? Who is it not for?

FF1 is designed for people of all income brackets who want to face the facts of their financial life and find a way forward. It's a financial literacy course for people with an independent streak, willing to do things differently than the norm. It's for people who are willing to do the work and willing to make a change. It's for people willing to invest in others, and themselves, in a learning community.
It is not for people looking for an easy way out, or for simple solutions, miracle cures, or get-rich quick schemes. This course is going to ask you questions and provide ideas that might require living differently and thinking differently. Financial freedom is about a new relationship with money and all the incremental changes to your life that come with that.
The most effective way to learn personal finance online
That's a big claim, and we believe it's true. PUGS Financial Freedom is structured to give you the benefits of online learning: flexibility to work at your own pace and scedule, as well as offer the accountability, ideas, and support of a classroom community.
Over 60 days, you'll post your work, develop your perspective and get ever closer to making the contribution to the world you seek. You'll get feedback from other students and will give feedback to others as well. The more you give, the more you receive. The most generous are the most successful.
Plan on about 20 minutes each day, but you can work at your own pace and on your own schedule. There are no grades, no assignments with deadlines, and no tests. Just a supportive learning space, ready for you to engage on your own schedule.
When does it start? How long do I have to complete it?

The course runs in cohorts for two months. Having a bounded window (i.e. you don't have access "forever") creates accountablity and commitment to do the lessons and keeps the cohort on roughly the same schedule.
Your Instructor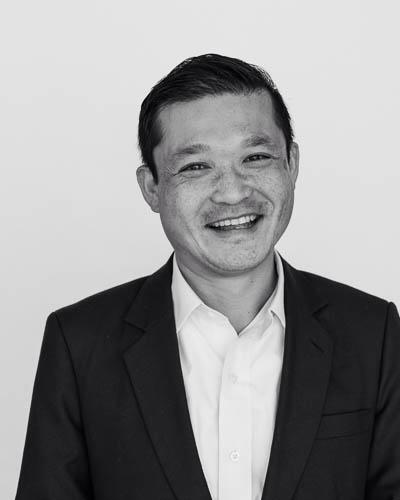 Douglas Tsoi, founder of PUGS achieved financial freedom at age 42. For twenty years, he lived on $20,000 a year as a lawyer, schoolteacher, and climate change activist. He invested the rest of the money he made, and after 20 years, he achieved financial freedom to do what he wants with his life, which includes (after soccer, napping, and traveling) helping people take control of their finances, make a plan, and live the life they truly want.
Frequently Asked Questions
When does the course start and finish?
The course runs for 60 days. You can do it at your own pace and schedule but timebound to those 60 days to give you some urgency to do the work. Also, that keeps the cohort together doing similar projects and helping each other out. You can see when the next cohort is on the PUGS website: www.pugspdx.com or by signing up for the mailing list there.
How long do I have access to the course?
You have 60 days to complete the course. Again, it's time-bound to give you so discipline and urgency to complete the work and to keep the cohort on a similar time-schedule. After enrolling, you have unlimited access - across any and all devices you own. You'll also want to enroll in Financial Freedom 2: Reaching Escape Velocity. It's a monthly subscription and followup to FF1, where you'll work with other FF alumni on living and doing it. The learning continues in FF2 with a large module (15+ lessons) on investing and growing income. You'll also have access to all your work from FF1 and FF2 for as long as you're enrolled in FF2.
What if I am unhappy with the course?
If you are unsatisfied with your purchase, contact us in the first 30 days and we will give you a full refund.
How does the discussion board work?
We're using Discourse, a platform that supports group discussions and on-on-one conversation. FF administrators will set up categories, which will be labeled according to the lesson topic to be discussed. In each category, everyone will be able to create more specific topics of discussion, and to respond to the posts of others. These boards are open 24/7, providing a secure place to have conversations with Seminar participants from all over the world, from different industries and with different backgrounds. FF has a dedicated coordinator who helps to focus discussions and to address concerns (or inappropriate behavior). But there is no moderator or grading rubric—you'll be in charge of when and how generously you interact with others. Once the FF1 ends, FF2 starts as a monthly membership for you to actually LIVE it. You'll have access to the discussion boards for as long as you're registered for FF2. Plan on at least 6 months to build the habits, attitudes and behaviors of living empowered with your money.
You have a unique incentive program for participating in the course. Tell me about it.
Yes! Most onlines courses want you to sign up and don't care if you do the work. At PUGS, we're serious about learning and community. We want you to actually engage with the content and change your relationship with money and help others too. You will enter our Discourse discussion board at Level 1, a "new user". If you reach Level 2, a "regular user", by completing all the lessons and contributing and commenting on other people's work within 30 days, we will issue you a 20% refund of your tuition. You'll find out the exact metrics when you start lesson 1, but yes, we actually want to incent doing the hard work of learning and doing the fun work of helping others.
I'm a private person. I'm a little uncomfortable talking about the particulars of my financial situation with others.
Understood. We don't anyone to feel like their privacy was violated. Part of the idea of the course is that talking about money is a taboo. At the same time, there's a lot of shame and secrecy about money. Our belief is that you have to get comfortable about talking about money. Many of the discussions are focused on how you'd apply the lessons to your immediate life, because this kind of discussion helps to solidify the concepts and make them more memorable. We operate under a rule of unenforceable confidentiality: don't share what other people have shared with you. At the same time, don't share anything you feel unsafe if that confidentiality was broken.
Tell me more about confidentality.
It's sort of like Fight Club. The rules of our discussion board are: The first rule of PUGS FF is: What is said here, stays here. The second rule of PUGS FF is: What is said here, stays here. The third rule is: Contribute more than you ask for. The fourth rule is: Be kind. The third rule is, With that said, please use your best judgment. If it's not something you can happily post online, best to disguise the details before you post it here.
Why does it cost so much?
For a simple reason: learning about and making a plan to achieve financial freedom is serious and we want committed students. We don't want people browsing around or hoping for a quick solution. We want you and your fellow participants to be willing to do the work and contribute to each other along the way. Some graduates have said that taking control of their financial future has been life changing and should cost much more. A college personal finance course would cost at least 10 times as much (and deliver far less value). If you do the work, we're pretty confident the 25+ lessons here will deliver more value than its sticker price. Many students have said that Financial Freedom has changed the course of their financial life.
Do you offer financial aid?
Yes! We at PUGS believe that everyone has the right to learn throughout their lifetime, no matter their income. See the PUGS Pricing Generosity Policy here: https://www.pugspdx.com/generosity-policy/
Are there exams? Do you offer a certificate or credits?
We're delighted to say no. And no grades, either. We feel really strongly that a test-and-measure culture is ruining education. This, more than any other course you'll ever take, is for yourself.
Is there an affiliate program?
There is! It's only open to FF1 graduates who reached Level 2 trust on the Discourse discussion board. We only want people who have done with work and fully participated in building the community to be affliates. If you qualify for being an affliate, you'll get 10% of tuition for any referrals you make. We'll talk about that at the end of class.